Description
Features
Customize the certificate design
Sensei LMS Certificates includes an advanced certificate design system. Through this system, you can upload your own background image, place and style the size, typeface and color of the various pieces of text on the certificate and truly create a unique design best suited to your online school.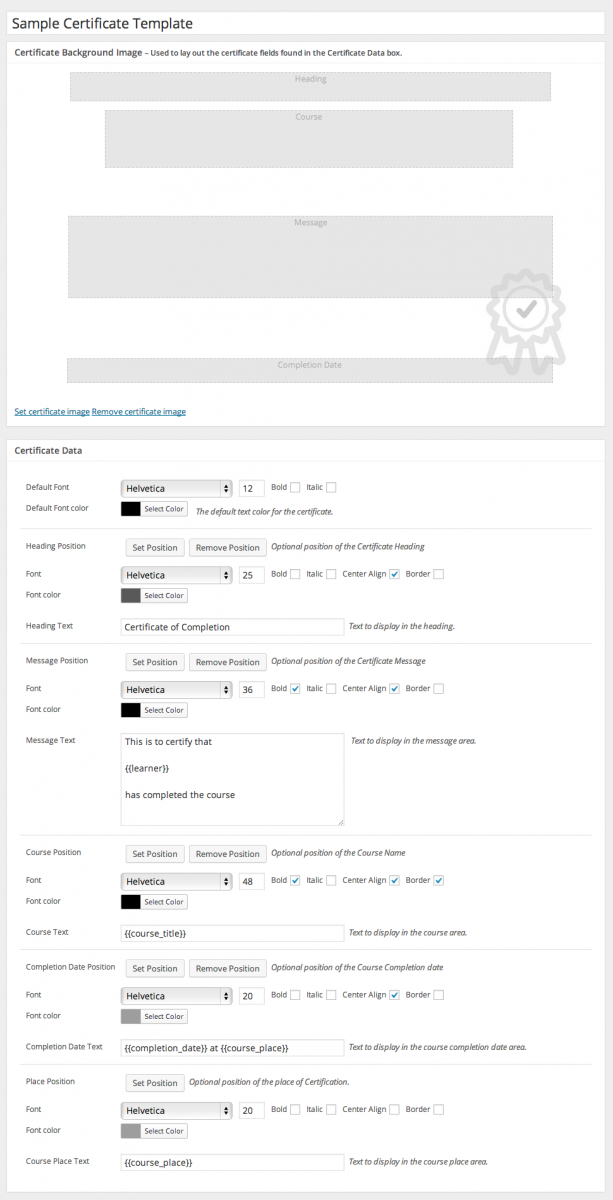 If you don't fancy yourself as a designer, or would prefer to get up and running in not much time, Sensei LMS Certificates includes a stylish default certificate design, suited to any genre of online school.
We already have many students who have completed courses! Can they get certificates as well?
They certainly can! When activating Sensei LMS Certificates, you will be prompted to generate certificates for each student who already has completed a course. Thankfully, this can be done, for all students, with the click of a button.
Technical Documents
Please see: